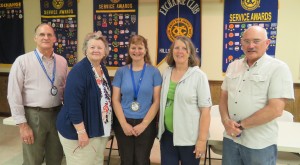 The Hillsborough Exchange Club meets on the 2nd and 4th Thursdays, 7:00 pm, at the Exchange Club Building, 331 Exchange Park Lane, Hillsborough, NC.
The Hillsborough Exchange Club  is affiliated with the National Exchange Club and works to make  their surrounding community a better place to live and work through Youth Programs, Scholarships, Child Abuse Prevention, Americanism Projects and Community Service.

---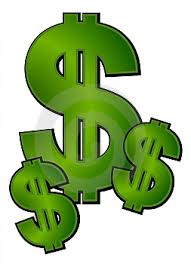 Upcoming Fundraisers
Spring Fish Fry-  May 17-18, 2018, from 11:30 am-7:00 pm, $10 per plate, Flounder, French Fries, Hush Puppies, Slaw, and Tea. Eat in or take out.
Open House and Membership Drive- May 20, 2018 from 2:00-5:00 pm.  We are always looking for folks who would be interested in joining us.  Our club focuses on all things for children.  We fight child abuse, we give scholarships, we support the FFA and Jr. Livestock show, we provide land for HYAA baseball, we have a kid centered park plus many other projects. Come learn more about our club!  Hope to meet you then!  Stop by for some refreshment and meet our officers and Board of Directors.  Learn about our club and programs of service.  We'd love to meet you!
Reverse Raffle – NOTE: NEW DATE AND LOCATION!!  Thursday, June 21, 2018.   The Cloth Mill at Eno River, 437 Dimmocks Mill Rd #3, Hillsborough, NC.  Doors open at 5:30  p.m.    Each $100 ticket gets you a  Prime Rib dinner for 2 and a chance at $10,000!  A total of 14 cash prizes awarded and only 300 tickets sold.  Tickets will be available
---
Officers:
President
Steve Hutson
Phone: 919-815-2419
SteveHutson2@gmail.com
Immediate Past President
Marvin Clark
Phone: 919-623-0342
mfclark61@gmail.com
President Elect
Sally Allison-Bland
Phone: 919-662-6348
oriolefan@embarqmail.com
 Secretary
Judy Butler
Phone: 919-971-2524
jjbutler1956@gmail.com
---
Treasurer
Merri Hutson
Phone: 919-618-4517
stevemerrih@hotmail.com
---

Board Members:
Pete Schissel, Kelly Aiken, Blair Bradford, David Lewis, President Steve Hutson, Brenda Bruni,  Sean McGuire, Mike McGuire
---